About Justin Nielsen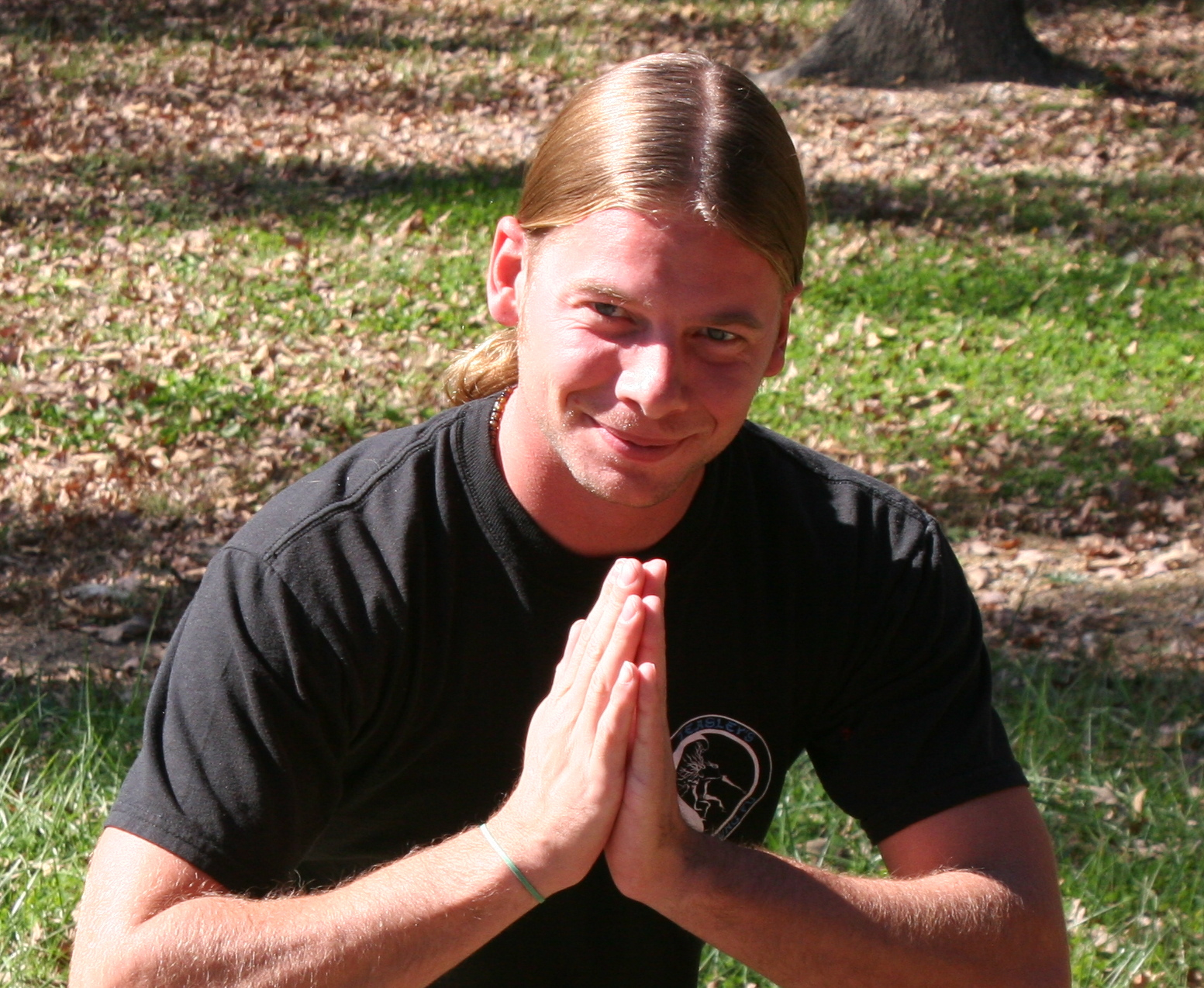 Justin Nielsen founder of Four Directions Healing Arts developed this system of training based on his history and passion for Western exercise, Eastern Healing Arts and Native American Ceremonies. In 1998 Justin sustained a serious sports injury which led him to explore a path of self-healing and to becoming a health and fitness professional. Justin has been a fitness professional since 2000 working in health clubs and fitness studios, providing wellness programs for people of all ages. Justin has also been traveling teaching workshops, attending Native American Ceremonies and festival gatherings sharing the healing arts of longevity and health.
Working with a wide range of goals from holistic health, proformance, fat loss and muscle gain.To chronic pain relief, and healing injuries, Justin uses functional patterns realistic to everyday life to improve your performance quality and technique.
Justin is a Certified Personal Trainer with National Academy of Sports Medicine (NASM) and has a great deal of respect for their approach to personal training and program design, which improves posture and alignment, corrects muscle imbalances by strengthening the body with an internal and external approach, and progresses to more complex styles of training. He is also held certifications with C.H.E.K Institute - Holistic Lifestyle Coach (HLC),Training For Warriors, International Fitness Professionals Association (IFPA), TRX - Group Suspension Training , Apex Fitness Group and Dot Fit.
In 2002 Justin was in an auto accident, reinjuring his body. He spent the next two years doing physical therapy and other western medicine and was not seeing the result through this type of training.
For Justin, this meant further study and as a result a new way of life emerged. He started training in the Chinese Healing Arts of Internal Kung Fu, Tai Chi, Qi Gong, Still Meditation and Native American Ceremonies including Sweat Lodges (Inipi), Vision Quests (Hanblecheya), The Spirit dance and Sun dance.

Western Certifications
Training For Warriors - Certified Coach - (TFW) L1& L2
C.H.E.K. Institute - Holistic Lifestyle Coach - (HLC)
National Academy of Sports Medicine (NASM) - (CPT)
TRX - Group Suspension Training Course - (GSTC)
International Fitness Professionals Association- (IFPA)
Travels
Oregon, Nevada, California, Colorado, New Mexico, South Dakota,Texas, Arizona, Kansas, Louisiana, Florida, Tennessee, Georgia, Hawaii, Mexico-Sonora,Yucatan,Quintana Roo,Compeche France-Paris,Toulouse, Spain- Barcelona, Purenees Mt., Puerto Rico-San Jaun, Jamaica-Montego Bay, Holland-Amsterdam, Burning Man,NV, The Bounce Festival,CA.